TUF takeover at the mopop
April 22nd 10:00am–5:00pm MoPOP Sky Church
 
The personal is political, and TUF exists as an act of resistance against the status quo in the artistic realm. The collective strives to make space for femme, non-binary, and trans individuals in a cis-male dominated world, advocating to give marginalized folks a voice as much as possible. TUF's takeover at Pop Conference 2017: Sign O' the Times: Music and Politics celebrates the creativity of its members with thoughtfully curated music from their talented DJs, and immersive art from a range of TUF artists in the form of projected visuals on the Sky Church's HD LED screen and some tangible, unexpected mediums.
Featuring visuals from TUF members Sofia Lee, Úna Blue, Leena Joshi & Neon Salt Waater, Bristol Hayward-Hughes with an interactive installation and TUF DJs on deck
AHOLD OF [TUF // SEA]
https://soundcloud.com/ahold_of
MMMelt [TUF/HARD CA$UAL/Katabatik // OAK/BAY/SEA]
https://soundcloud.com/mmmelt
DJ VATTI [TUF // OLY]
As a gif artist and documentarian, Sofia Lee captures current moments in perhaps the most appropriate medium for the current digital audience. Technology and its relationship with modernity is a major theme explored in Sofi's work. Images from her project "KinWav," which juxtaposes retired, millennial era devices as a part of a trendy modern aesthetic, is sure to make you double-take, and experience a multitude of feelings spanning nostalgia and desire.
Check out Sofia's work for Seattle Weekly here!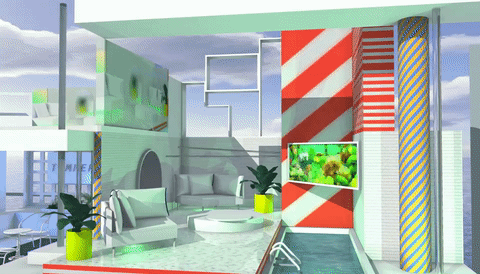 The virtual interiors of Neon Saltwater are the living spaces of your dream of dreams. Soft pastels, electric swatches, and dizzying patterns make up luxurious, airy spaces, often washed in the light of an impossible neon sky. Time and location is of no concern in these ethereal worlds, which might strike the viewer as desolate, and at the same time idyllic and inviting.
Peep thru more of Neon's rooms here!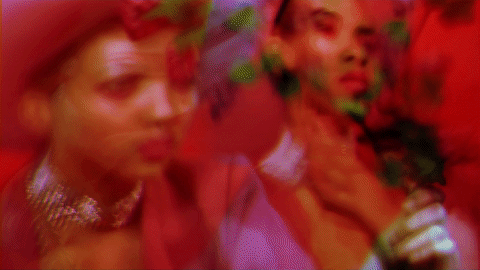 Úna Blue spins images from real life into visions of a dream world both haunting and entrancing. With dark, richly saturated tones, and elements stretched or obscured from view, her subjects are delivered with an atmosphere of tension and emotional weight that is nothing short of spell-binding.
More dreams can be seen on Úna's website here!
Leena Joshi's multi-disciplinary work shines light on themes intimate and vulnerable. Not with blinding exposure, but instead with tender recognition that feels calming and inexplicably nourishing. Streaming collages of image, text, and sound deliver messages that are absolutely personal, but affirms a viewer's own feelings that until this point have been waiting, subdued, to be fully awakened.
Watch and read Leena's video poetry here!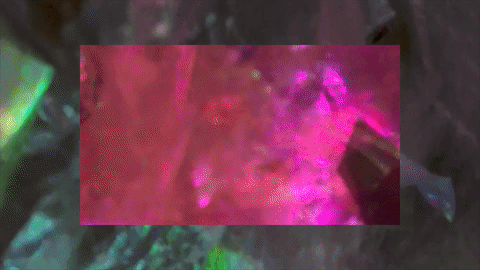 Bristol's work might best be illustrated by putting the concepts "femme" and "freak" through a Slap Chop and looking at the pieces through a kaleidoscope pointed at a rising summer sun. What you would see might look like bright, colorful, swirling fragments of familiar subjects, the full forms of which you won't decipher before they disappear in the blinding sun, so you probably shouldn't try. Just embrace the fleeting wave of beautiful chaos.
Bristol will be showing an installation at the Takeover but you can catch her video work here!
Seattle newbie by way of the Bay/Oakland (HARD CA$UAL, Katabatik). When MMMelt lays it down, it might just feel like diving into a pool of aural bliss cast out from their opal-encrusted third eye. Hold on tight to the beats or just let your ethereal body wander.
Listen to a sampling of their sounds here!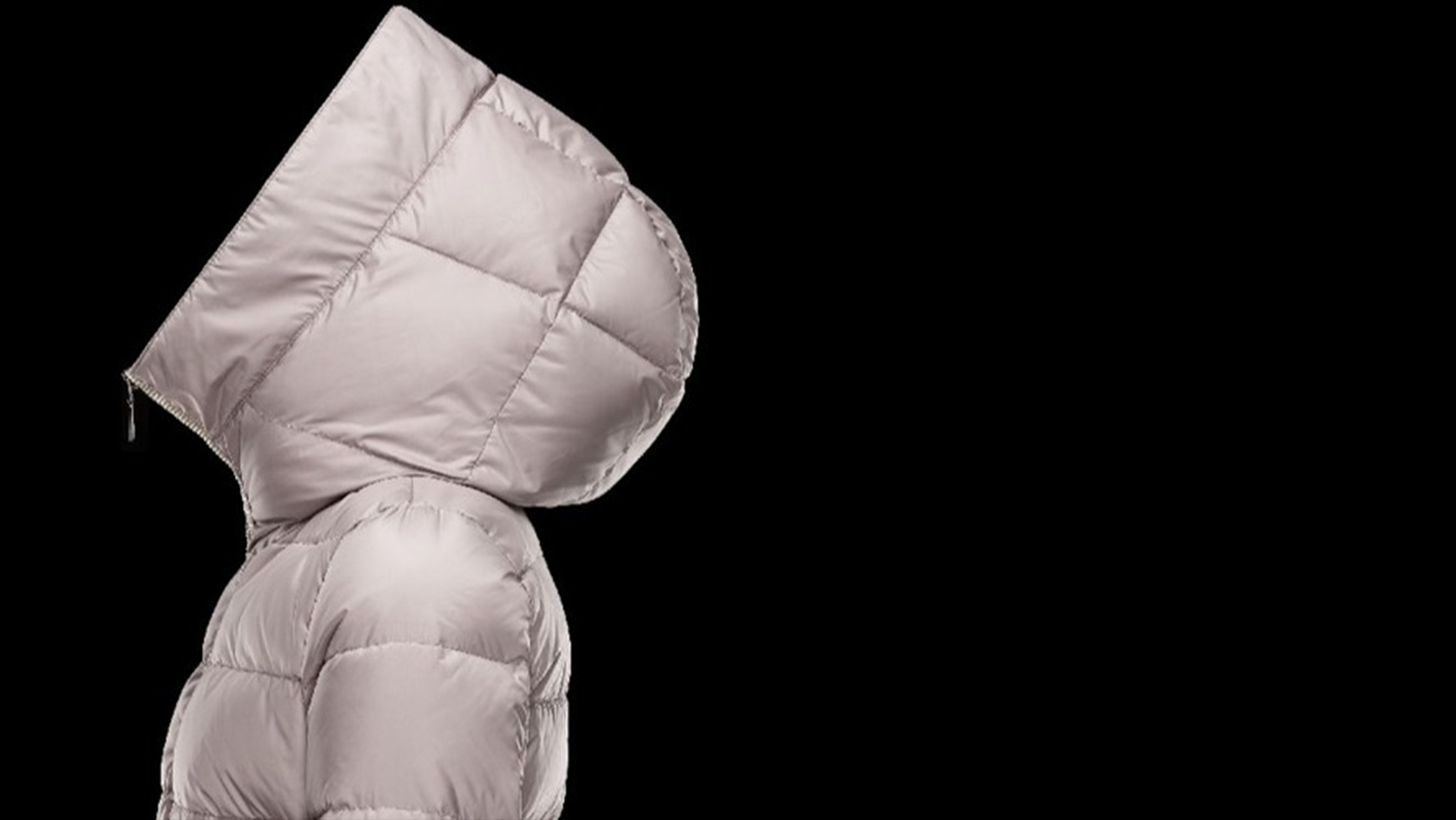 Ahold Of is just months into their DJ career, but already delivers a quality of effortlessness. Their mix released with music blog Life Crushed feels so smooth it could ease the stress of even your most agitating morning commute. Ride these bubbling tides of techno and house rhythms onto the next cosmic dance floor or meditative morning run.
Hop over to Annie's soundcloud here or dive deep into their mix here!
Between earning both their Mathematics and Computer Science degrees, you might find Olympia based VATTI feeding dance floors with remedial courses of techno and trap sustenance. As a treat they've come back to us for TUF Takeover - come 'round and get down.
This TUF Takeover is curated and organized by TUF members, Ceci Corsano-Leopizzi, Tiffany Wan, and Bristol Hayward-Hughes, as part of the collective's mission to uplift and celebrate its female/non-binary/trans members.
Bios written by Mariko Yoshino & design by Bristol Hayward-Hughes.
ALL AGES & FREE
Date and Time:
April 22nd, 2017
10:00am–5:00pm
Art on view April 22nd & April 23rd
Venue:
MoPOP
Sky Church
325 5th Avenue N
Seattle, WA 98109